Anhui Ningguo Teamplas Co., Ltd
Company Introduction
Anhui Ningguo Teamplas Co., Ltd, which located in Anhui Ningguo Provincial Economy and Technology Industrial Zone, found in 1994, with its invest capital 3 million U. S. Dollars. It mainly manufactures and develops rotomolding molds and products. Now it has become the well-known rotomolding processing enterprise both at home and abroad. In 2001, Teamplas became a member of ARM international. In 2004, it passed through quality controlled system of ISO 9001:2000. In 2005, it took part in building ARM Chinese, and now it has been the executive member of ARM Chinese. Rotomolding is also called rotational molding. First we put the plastic raw materials into mold, and then the mold rotates around the two vertical axes constantly to heating. The raw materials in the mold gradually coat and melt adhesion evenly in the cavity of the entire surface through gravity and heat, forming the needed sharp, and then cooling to the needed products.Rotational molding has a strong alternative to a variety of traditional technical and itself has a lot of advantages. The cost of developing is low, the production cycle is short, and its ability to adapt to the market change is very strong.Therefore, it is widely used in engineering machinery, automotive, medical, military, household appliances, toys, environmental protection and other fields, in particular for the production of large, hollow, and seamless plastic products.
Rotomolding Products
Project machinery,farm machinery,automobile fitting(rotomolding)
Rotomolding Technology
Recently ,among these plastic industries ,manufacturing craftsmanship of the fast development is widely applied in some districts such as : engineering mechanism,auto.,medical treatment, war industry ,family appliance ,environmental protection and so on ,especially in manufacturing plastic products for large type ,medium hollow,non-line ,which strongly substitutes for many traditional workmanship by itself advantages .So it provides free ,flexible and changeable design space for your newly-developing products. It has strong capacity in marketing change with lower cost and short periodsof production. Manufacturing center for import CNC with full type and great technical supports of CAD/CAM afford effective guarantee for product development of various complicated structure and high need assemblage and appearance.
MORE...
Rrotational molds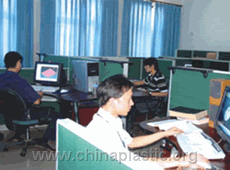 Rrotational molds Center

Employ experienced and creative CAD/CAM and PRO-Edesigners and engineers, who are technique core of Teamplas. Realize from your any ideas to 3D design and Pro-E stimulation, from CAM to production. Strong technology and extensive market touch provide an effective guarantee for series production and D,R of industrial new products with high requirement and complex construction.
Rotomolding Molds Center
Teamplas have exclusive rotomold - making technology,equipped with 10 sets of imported CNC and numerical control lathes,and 5 set lines of rotomolding facilities.We are capable of meeting requirements for all kinds of molds,precision machining parts and rotational molding products.